"The Secrets of Grasslands II." Photography Contest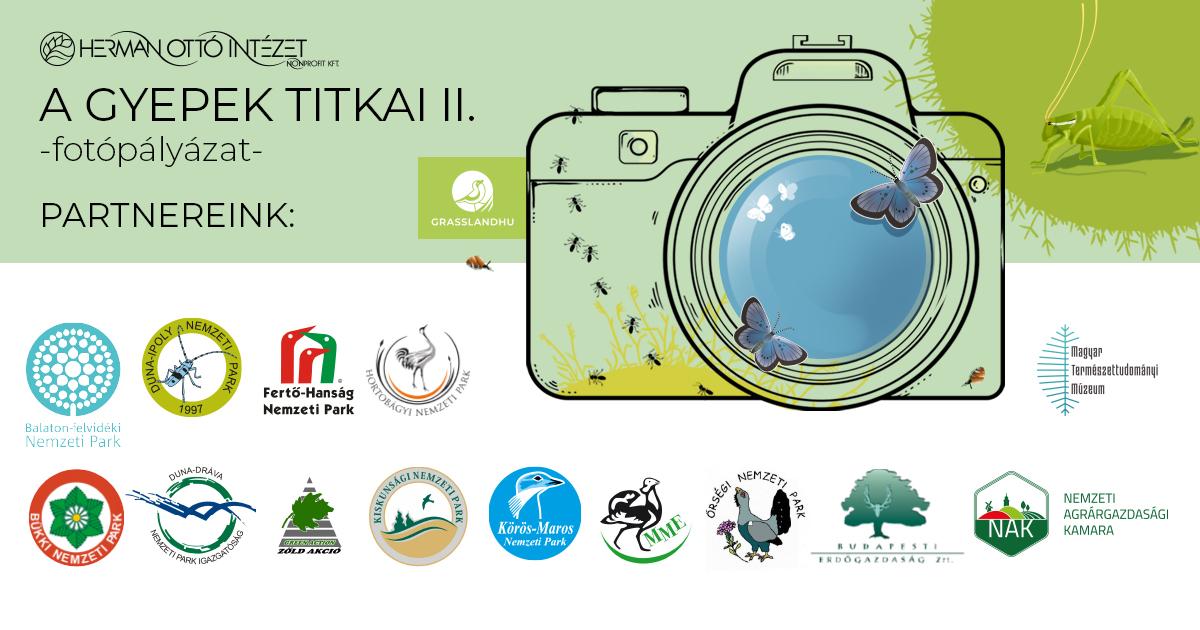 Under GRASSLAND-HU LIFE Integrated Project, Herman Ottó Institute Nonprofit Ltd., with its project partners, has decided to hold a second photo contest again this year. The aim of this year contest is to draw attention to the importance of conservation of grasslands through the presentation and promotion of grasslands habitats and species, and their high biodiversity values.
The theme of the contest - "Invertebrates in their grassland habitats".
The organiser
The contest will be held under the framework of GRASSLAND-HU. It is the first nature conservation integrated project under LIFE in Hungary. The organizer is the Herman Ottó Institute Nonprofit Ltd., as the coordinating beneficiary of the project.
Eligibility
Open to all photographers, both amateurs and professionals, above the age of legal competence in accordance with the conditions of participation (exceptions are stuff members employed by the beneficiaries of the Grassland-HU project and natural persons taking part in the organisation and/or management of the event).
How to enter
You may enter up to 5 digital images with the retention of rights to the images. Images should be submitted as JPEGs with embedded Adobe RGB colour profile. The image resolution should be a minimum of 2500px on the long edge (in the case of wide panoramic photography minimum of 3500px). (The original image should be of minimum 5, and maximum of 10mpx).
To enter, brief details should be written in an Application to accompany each image. These should include: the title of the image (this should be the same as the title of the image file); the name of the species (if known); when and where the photo was taken, the photographer's name, address and e-mail address and telephone number.
Images and Applications should be sent as attachments, e-mailed to www.grasslandlifeip.hu/fotopalyazat   
Submission deadline: 31. August 2021. 24:00
Announcement of the Winners and Country Tour
The jury will assess the submitted images and decide who will receive the first, the second and the third place. An online poll on Facebook will be organize to choose the "Public Choice Award".
The winners will be informed electronically in the second half of September 2021. The award ceremony and the opening ceremony of the photo contest exhibition will be held at the end of September.
Following the announcement of the winner, the exhibition will embark on a country-wide tour of the top 30 images selected by the jury. The exhibitions will be in the showrooms and visitor centres of the Grassland-HU LIFE IP partners.
Entry is free.
Before entering the contest, please read the Photo Contest Information and Rules (available HERE) carefully.
For more information visit grasslandfoto [at] hoi.hu http://www.grasslandlifeip.hu/palyazati-kiiras
Source: Herman Ottó Institute Nonprofit Ltd.