EU project to conserve Pannonian Steppes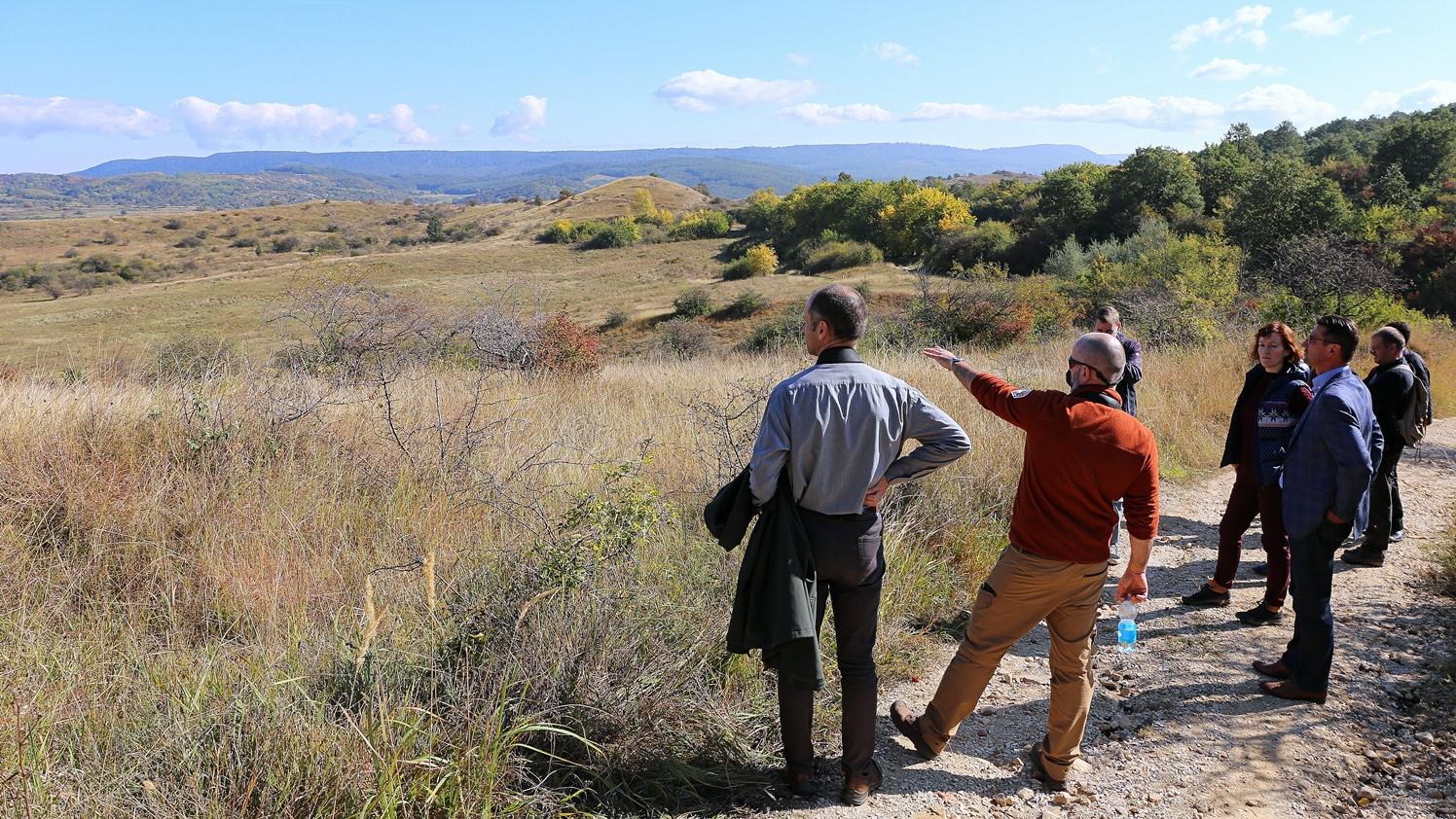 GRASSLAND-HU is the first nature conservation project in Hungary in LIFE Integrated Projects and it is coordinated by Herman Ottó Institute Nonprofit Ltd. The aim of the project is to restore and enhance Pannonian Steppe grasslands habitats and species – Dr. András Béres, the Executive Director of the Herman Ottó Institute Nonprofit Ltd., said. It was pointed out at the project opening event and press conference that the project has received nearly HUF 5.5 billion EU funding for an eight-year period.
In 2018, the Commission took the decision to support 12 large-scale nature conservation, environment and climate projects, out of which two projects will be implemented by Herman Ottó Institute Nonprofit Ltd. It is very rare in EU projects that one organization can coordinate more than one project at the same time – Dr. Béres said.
The project will support the effective implementation of the EU and national biodiversity policy and focus on the improving the conservation status of Natura 2000 sites. To this effect, measures will be designed to protect endangered species, combat against invasive species and establish farming practices that have direct impact on the conservation of grasslands.
The restoration, conservation and enhancement of grasslands habitats is also important to us, because they are part of Hungary's natural heritage.
On a country-wide basis, Herman Ottó Institute Nonprofit Ltd. as the project leader, will co-operate with the following partners: Balaton-felvidék National Park Directorate, Bükk National Park Directorate, Duna-Dráva National Park Directorate, Duna-Ipoly National Park Directorate, Fertő-Hanság National Park Directorate, Hortobágy National Park Directorate, Körös-Maros National Park Directorate, Kiskunság National Park Directorate, Őrség National Park Directorate, Budapest Forestry Company, Hungarian Chamber of Agriculture, Hungarian Natural History Museum, MME – Birdlife Hungary, Green Action Society.
The Project Manager, Mr. Mátyás Prommer, said it is less-known that grasslands can eventually compete tropical rainforests as the most species-rich habitats in the world, and they are more vulnerable habitats than tropical rainforests. Hungary is the only country in the EU where almost all types of grasslands can be found, ranging from sand and salt steppes through woodland glades and floodplain meadows to hill pastures and mountain meadows. In addition, some types of grassland can be found only here, so it our task to protect their ecosystem.
As a first step, GRASSLAND-HU Integrated Project targets to prepare surveys of habitats and grasslands species composition, and to definite management techniques to improve conservation measures. The project also focuses on the restoration of several grassland habitats. These direct conservation actions includes the re-establishment of traditional farmland activities (such as elimination of trees, invasive species eradication and mowing), stabilizing the water balance of the soil, lowering of the water tables and targeting the protection of grasslands habitat species (such as Hungarian birch mouse, Hungarian lesser blind mole-rat).
Each conservation action will be designed carefully, therefore each implementation is preceded by a habitat mapping. Scientific monitoring will conduct after each action, in order to assess the longer-term impacts.
The main objective of this large-scale cooperation is to improve the grasslands' conservation status. Some of the grasslands habitats and species found in Hungary are not found anywhere else in the EU.
Mr. Pál Kézdy, Deputy Director of the Duna-Ipoly National Park Directorate, presented their management plan - actions targeting the restoration of 320 hectares Natura 2000 sites, through eradication of invasive species and elimination of indigenous bushes.
Source: Herman Ottó Institute Nonprofit Ltd.